NHS Go
Find out how NHS Go uses content from the NHS website in their service.
About NHS Go
NHS Go is a free mobile app for young Londoners aged 16 to 25, designed by young people.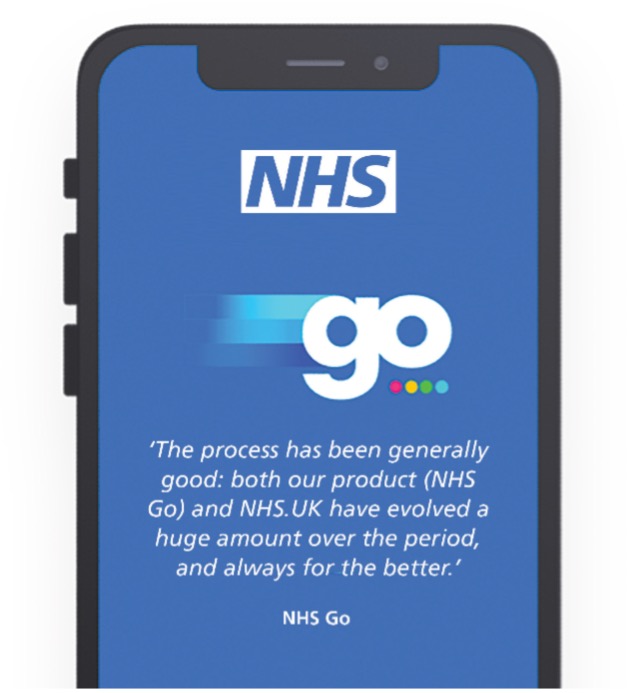 It provides immediate and confidential access to NHS-approved health and wellbeing information, a service locator that identifies providers nearby that can respond to their needs, and information about young people's rights when accessing services.
Content is organised across 9 key themes:
health A to Z
sex and relationships
emotional and mental health
puberty and teen health
LGBT
smoking, drugs and alcohol
sleep
general health
healthy eating and exercise
Key trending or seasonally relevant topics are highlighted each month.
Feedback shows that users value being able to use NHS Go to access appropriate advice when a health concern first emerges, without needing to visit a health practitioner.
Information:
To date, NHS Go has been downloaded over 75,000 times. There have been almost 1 million views of content from the NHS website in the app.
How NHS Go uses NHS content
NHS Go has syndicated content from the NHS website since early 2016.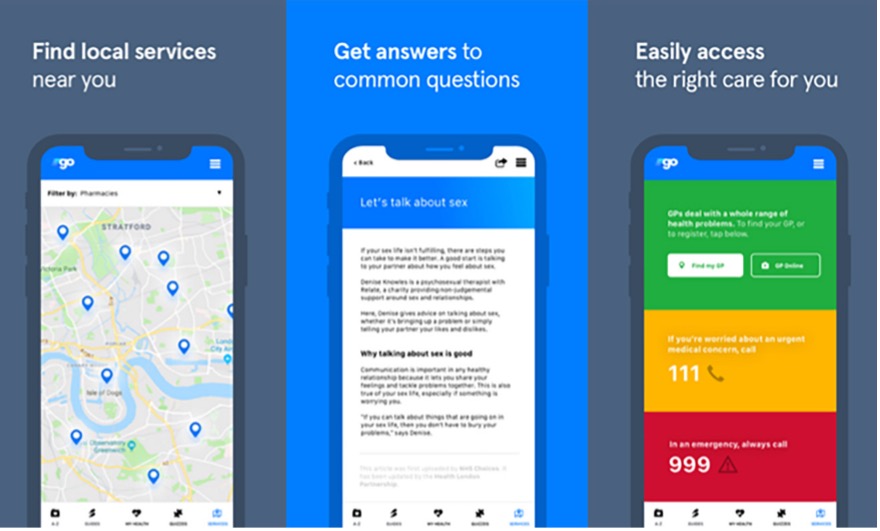 The app uses:
content on medical conditions from our Health A to Z
content from the NHS Moodzone – which includes podcasts, self-help material and personal stories
lifestyle content for people aged 16 to 25 from the Live Well section of our website
CCGs are able to append their own localised signposting to content relevant to services they offer.
"That's what I like about the app, you know it's NHS, it's proper information."
Lorelle, female, 16
Get started with our APIs
If you're interested in using content from the NHS website in your product or service, find out about how to start using our APIs.